Whitepaper:
6 IT security risks in a perimeterless world
Your organization's sensitive information is everywhere – on mobile devices, in the cloud and behind your firewall. So where is your secure perimeter?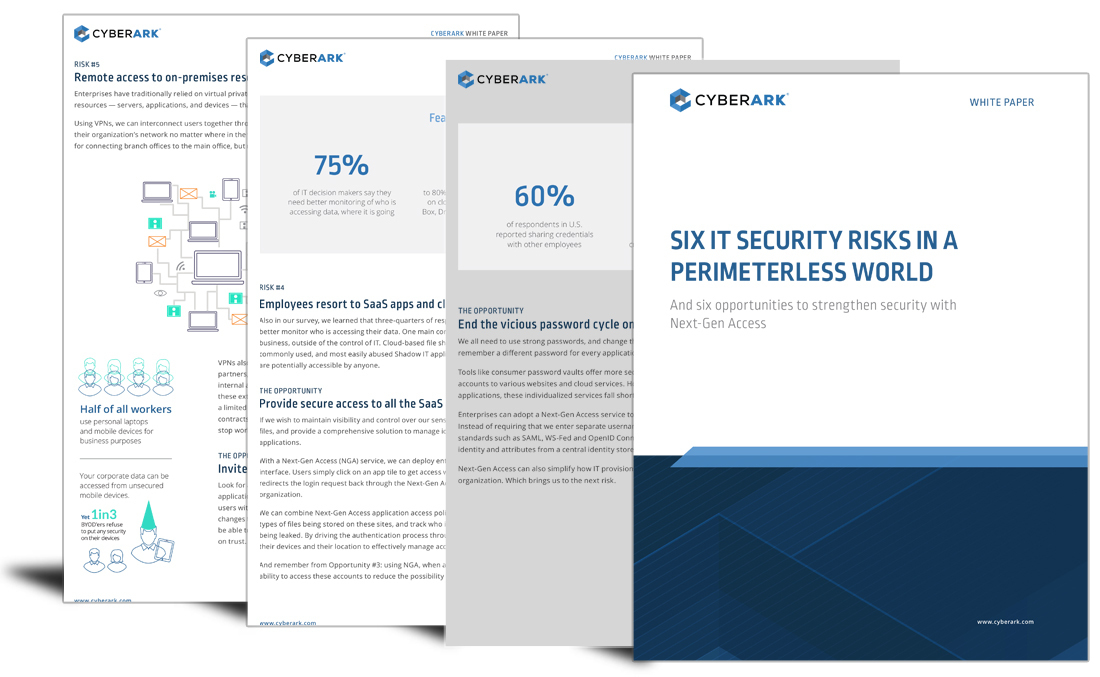 Before cloud computing and mobility, an organization's cybersecurity perimeter was well-defined.
Today, some applications are hosted on-premises, yet are accessible from outside the network using VPNs. Business apps are in the cloud, and your organization's sensitive information now resides in multiple cloud data centers, accessible by employees both on and off the corporate network.
Many organizations are migrating some or all of their servers, databases and storage into Infrastructure-as- a-Service (IaaS), while newer ventures that are "born in the cloud" host no in-house infrastructure.
In today's hybrid IT environment, securing one network perimeter is not enough and it's best to take a Zero Trust security approach. The Zero Trust Security model moves access control mechanisms from the network perimeter to the actual users, devices and systems.
This paper examines six IT security common risks of this "perimeterless" world, and proposes six opportunities to strengthen security using Next-Gen Access.
Please complete the form to download the asset.