Case Study: Grace implements Check Point solutions for comprehensive protection  
A leading manufacturing company uses Check Point solutions to simplify and secure data and business operations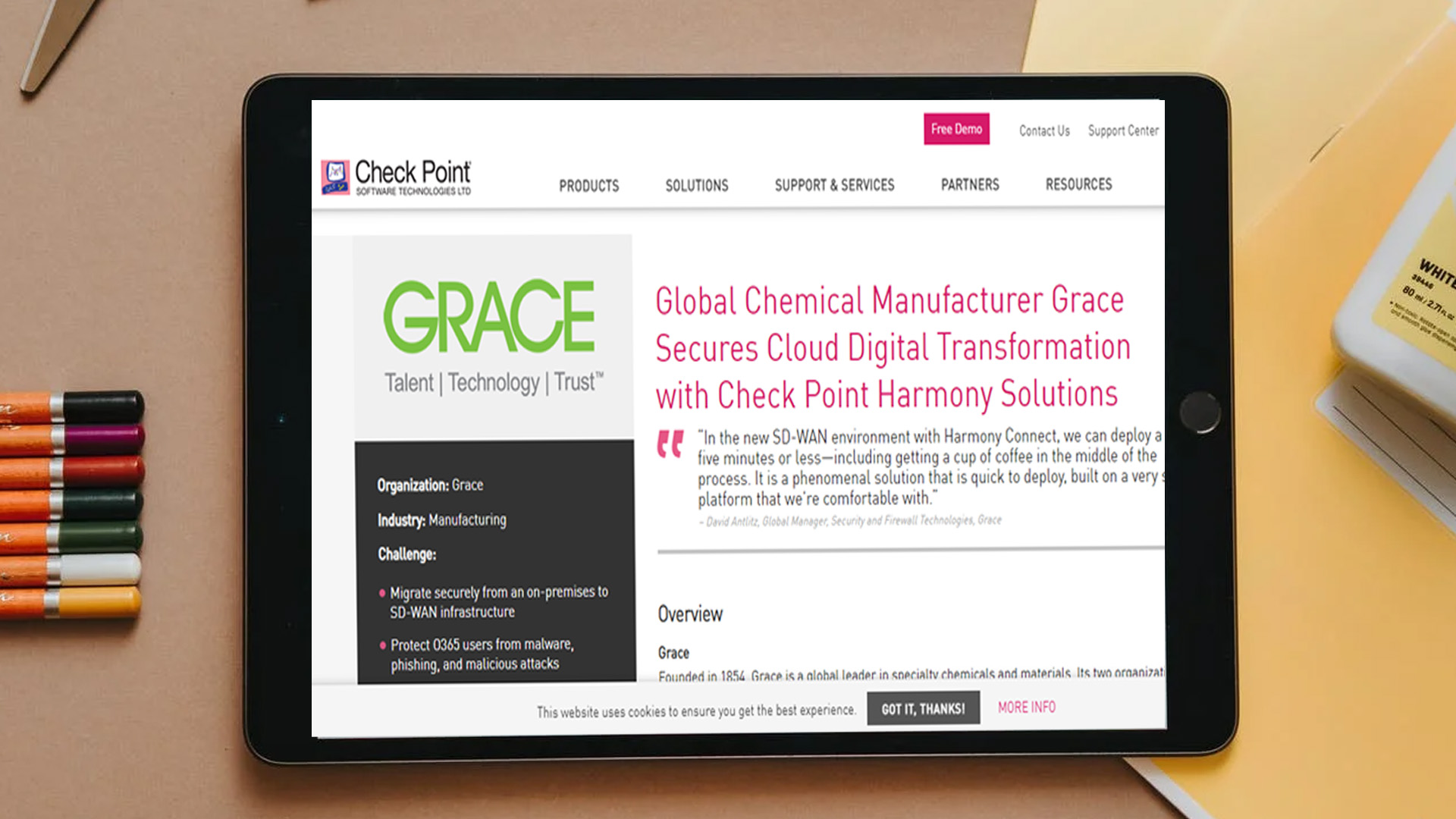 Grace, a global specialty chemical and material manufacturing leader, faced data and operations management and  migration challenges from on-premise to SD-WAN infrastructure.
The company implements Check Point Harmony Email & Office and Check Point Harmony Connect to attain more comprehensive security against malware, phishing, and other forms of cybersecurity threats. 
With Check Point Solutions, Grace benefits from greater SaaS protection, improved productivity, enhanced business agility, proactive visibility, and reduced operational costs.
This case study shows how the leading manufacturing company, Grace, utilized Check Point solutions to protect their SD-WAN sites. 
https://cybersecasia.net/sponsored/grace-implements-check-point-solutions-for-comprehensive-protection