Whitepaper: Are legacy routers putting your cloud transformation at risk?
Using a Fortinet Secure SD-WAN Assessment to facilitate WAN transformation.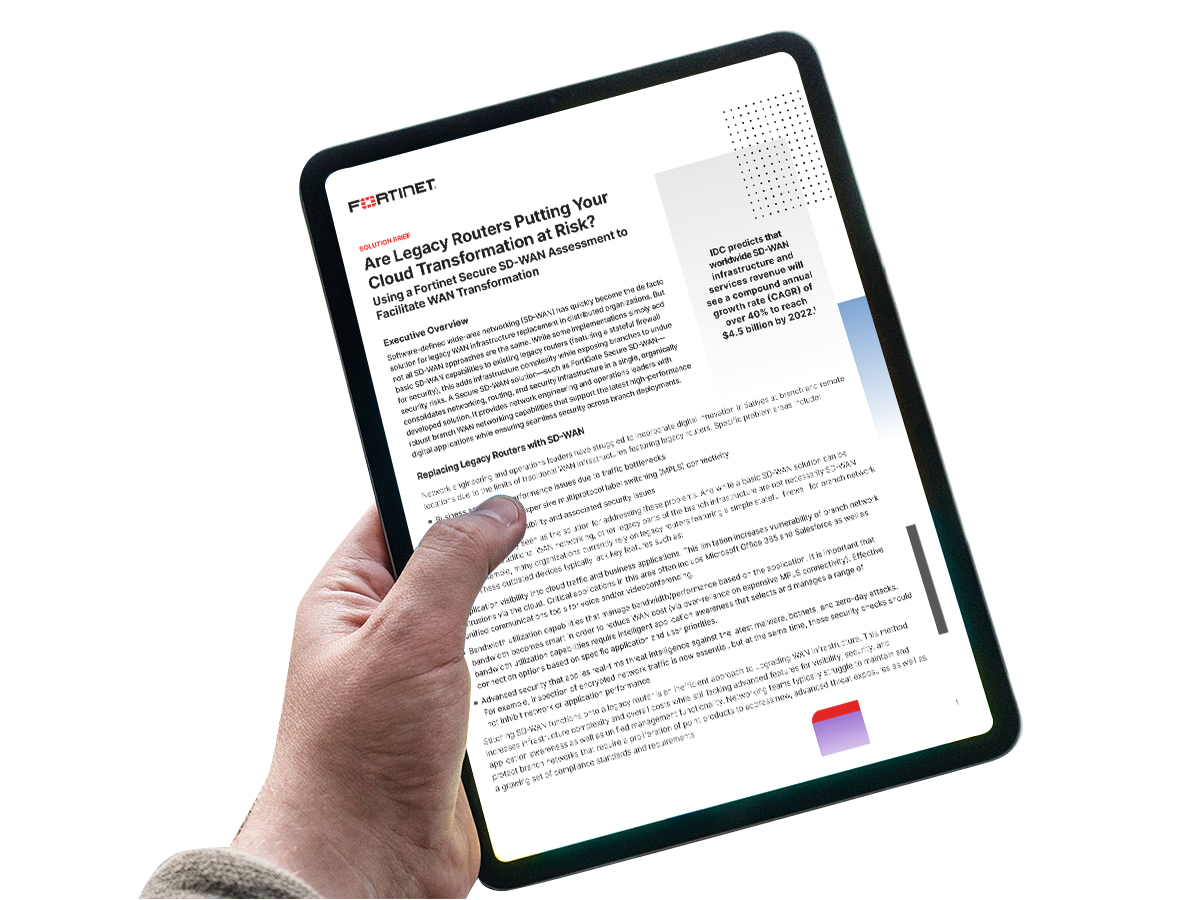 Software-defined wide-area networking (SD-WAN) has quickly become the de facto solution for legacy WAN infrastructure replacement in distributed organizations. But not all SD-WAN approaches are the same.
While some implementations simply add basic SD-WAN capabilities to existing legacy routers (featuring a stateful firewall for security), this adds infrastructure complexity while exposing branches to undue security risks.
A secure SD-WAN solution consolidates networking, routing, and security infrastructure in a single, organically developed solution. It provides network engineering and operations leaders with robust branch WAN networking capabilities that support the latest high-performance digital applications while ensuring seamless security across branch deployments.
Check out how you can effectively assess and transform your SD-WAN deployment.
https://cybersecasia.net/sponsored/are-legacy-routers-putting-your-cloud-transformation-at-risk?