Tips: 5 Keys to a Secure Work-From-Anywhere Solution
Here are 5 essential keys to securing work-from-anywhere for APAC organizations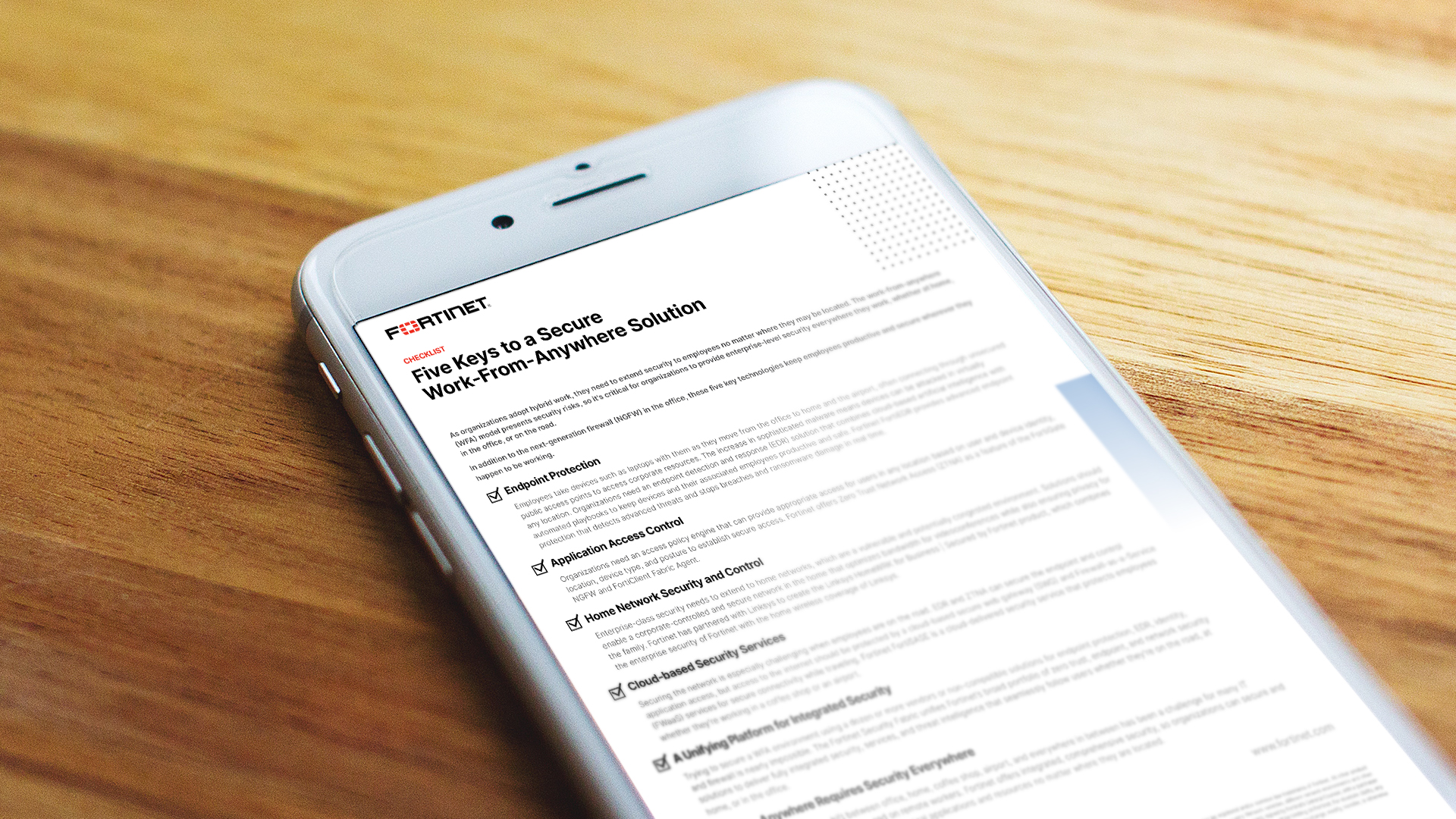 Many APAC organizations are adopting hybrid work or work-from-anywhere (WFA) model which presents security risks, which warrant the need to adopt enterprise-level security whether at home, in the field, or in the office
Aside from the next-generation firewall (NGFW) in the office, APAC organizations can keep WFA employees productive and secure by implementing these five key technologies: Endpoint Protection, Application Access Control, Home Network Security and Control, Home Network Security and Control, and a Unifying Platform for Integrated Security.
Enterprises can protect employees against the increasing attacks from shifting to work-from-anywhere model through Fortinet's integrated, comprehensive security, securing and connecting devices and employees to critical applications and resources regardless of their location.
Work from anywhere requires security everywhere and this checklist includes a detailed explanation of the 5 essential keys that make a secure work-from-anywhere solution.
https://cybersecasia.net/sponsored/5-keys-to-a-secure-work-from-anywhere-solution