Case Study:
Hong Kong firm VXRL reduces phishing threats with Green Radar
The cybersecurity service provider for SMBs in Hong Kong is often the target of bad actors. How does it defend itself?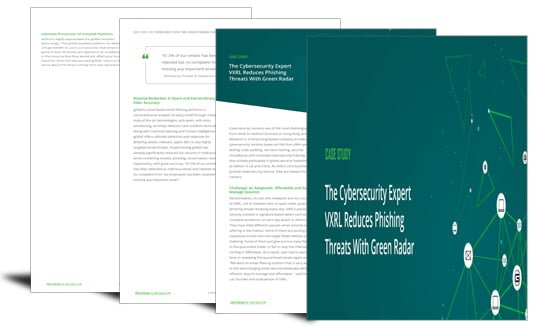 Cybersecurity remains one of the most challenging issues for small to medium businesses (SMBs) in Hong Kong. 
VXRLResearch is a Hong Kong-based company providing services such as penetration testing, code auditing, red team testing, security consultancy and corporate cybersecurity training to SMBs. They also actively participate in global security hackathons such as Defcon in the US and China. 
As VXRL's core business is to provide cybersecurity services, the company is also frequently the target of hackers. 
No stranger to ransomware, viruses, spam mail, graymail and phishing email on a daily basis, VXRL was looking for an email filtering solution that is not signature-based and very adaptable to the ever-changing cybersecurity landscape while being efficient, easy to manage and affordable. 
Heard of Green Radar's grMail? Read on…
Please complete the form to download the asset.