Case Study: TMG Sydney uplifts data security for the SMB market
TMG Sydney protects client data of SMB businesses with affordable, reliable OneXafe Solo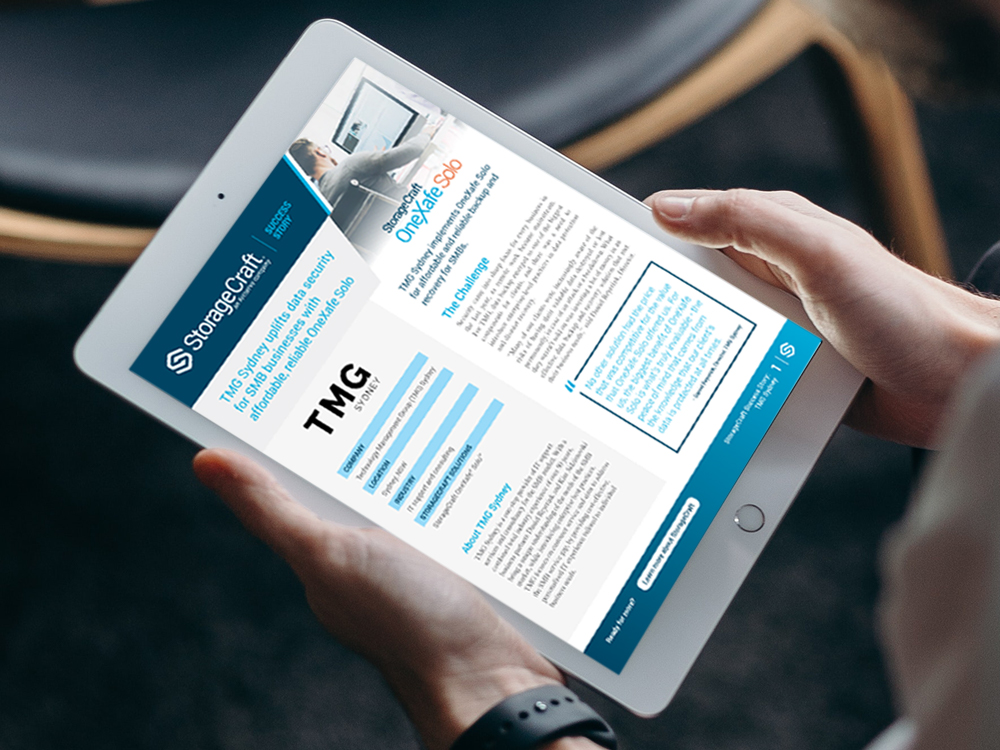 TMG Sydney, a one-stop IT support provider, utilizes OneXafe Solo, offering several deployment options for small and medium-sized businesses, which usually have limited IT infrastructure.
TMG helps clients recover digital documents and folders and execute automatic backups quickly and easily using OneXafe technology.
TMG has been simplifying clients' secondary storage infrastructure, making deployment, usage, and management easier since they implemented OneXafe.
This case study tells the success story of TMG Sydney in using OneXafe to help clients in safeguarding data.
https://cybersecasia.net/sponsored/tmg-sydney-uplifts-data-security-for-the-smb-market