Whitepapers: Preventing ransomware attacks from disrupting your business
Ransomware has been on the rise and growing more sophisticated. Old protection methods can't deal with it.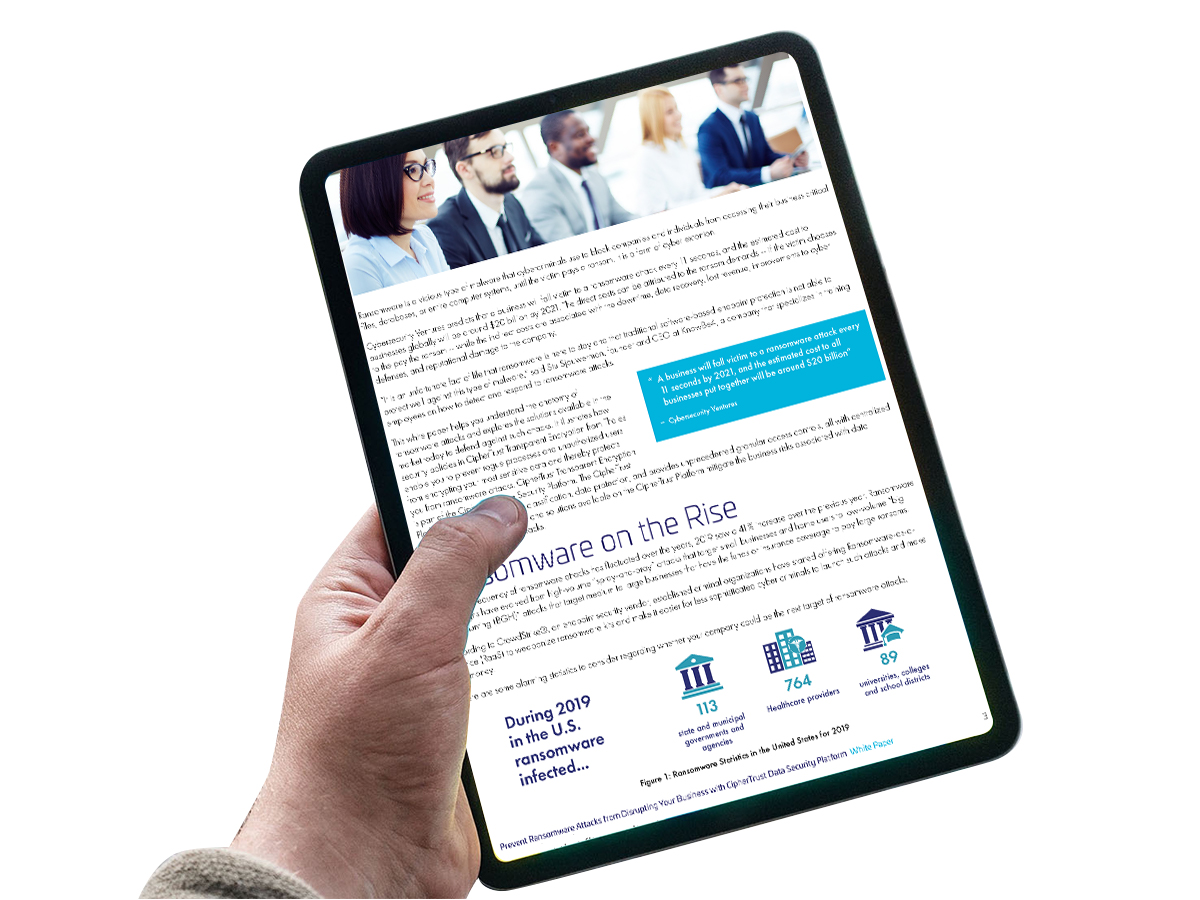 While the frequency of ransomware attacks has fluctuated over the years, there's been a marked increase over the last two years.
Ransomware campaigns have evolved from high-volume "spray-and-pray" attacks that target small businesses and home users to low-volume "big game hunting (BGH)" attacks that target medium to large businesses that have the funds or insurance coverage to pay large ransoms.
Established criminal organizations have started offering Ransomware-as-a-Service (RaaS) to weaponize ransomware kits and make it easier for less sophisticated cyber criminals to launch such attacks and make fast money.
The fact is that ransomware is here to stay – and traditional software-based endpoint protection is unable to protect well against this type of malware.
This white paper helps you understand the anatomy of ransomware attacks and explores the solutions available in the market today to defend against such attacks.
It also illustrates how security policies in CipherTrust Transparent Encryption from Thales enable you to prevent rogue processes and unauthorized users from encrypting your most sensitive data, to protect your organization from ransomware attacks.
https://cybersecasia.net/sponsored/preventing-ransomware-attacks-from-disrupting-your-business