Tips: Top 6 Recommendations to Improve User Productivity with More Secure Network Edges
Security experts' top recommendations for improving user productivity and securing the edge in a WFA world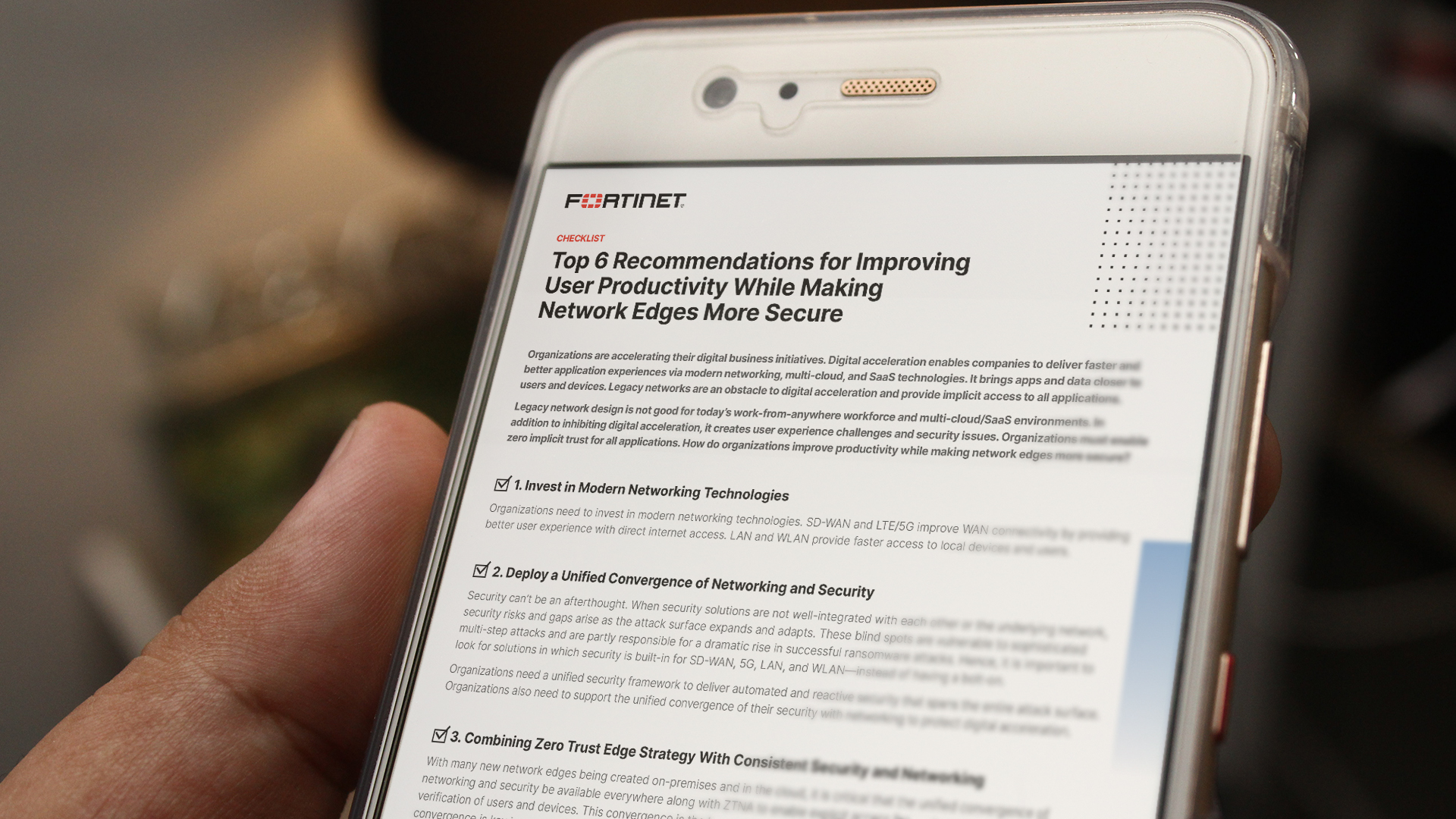 Organizations drive business initiatives through digital acceleration using multi-cloud, modern networking, and SaaS technologies for faster delivery and better application experiences, bringing data and apps closer to users and devices.
However, legacy networks are a great obstacle to driving digital acceleration due to implicit access to applications, not suitable for work-from-anywhere (WFA) workforce and multi-cloud/SaaS environments, causing user experience challenges, generating security issues, and  inhibiting digital acceleration.
Expert recommendations include the following: adapting a modern digital experience monitoring platform, deploying a unified networking and security convergence, combining consistent security and networking with Zero Trust Edge (ZTE) strategy, speeding operations with automated and centralized management, increasing visibility with end-to-end digital experience monitoring, and simplifying and consolidating operations to generate instant return of investment (ROI).ployee productivity in a work from anywhere model while securing network edges to drive digital business initiatives.
https://cybersecasia.net/sponsored/5-keys-to-a-secure-work-from-anywhere-solution