Whitepaper:
13 email threat types to know about right now
How inbox defense protects against increasingly sophisticated attacks.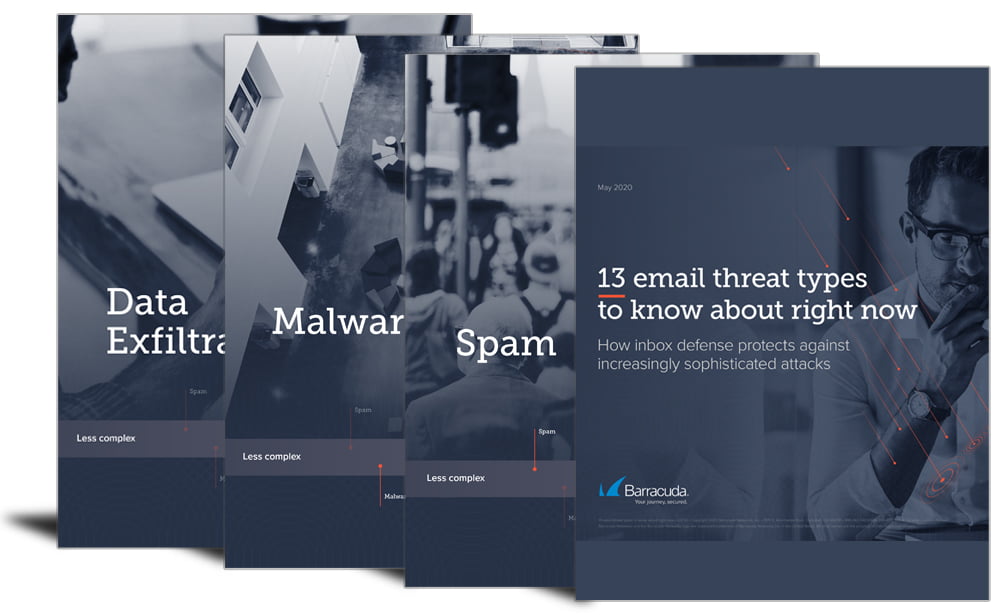 A cyber-attack can affect your business in many ways, depending on its nature, scope and severity. However, in today's rapidly evolving environment, traditional email security solutions aren't enough to protect businesses anymore.
You must also effectively defend against sophisticated email threats that are often able to bypass defenses by using backdoor techniques, including spoofing, social engineering, and fraud, to penetrate networks and wreak havoc.
While comprehensive email gateway defenses provide a solid foundation, using a multilayered protection strategy radically reduces susceptibility to email attacks and helps better defend your business, data, and people.
This eBook takes an in-depth look at the top email threat types, including their risks and impact on businesses, and how AI and API-based inbox defense can address the gaps in the email gateway and help provide total email protection against attacks.
Please complete the form to download the asset.