Video:
Webinar: Choosing the right secure messaging solution for your business
Join this on-demand panel discussion on choosing the right messaging and collaboration solution for your organization.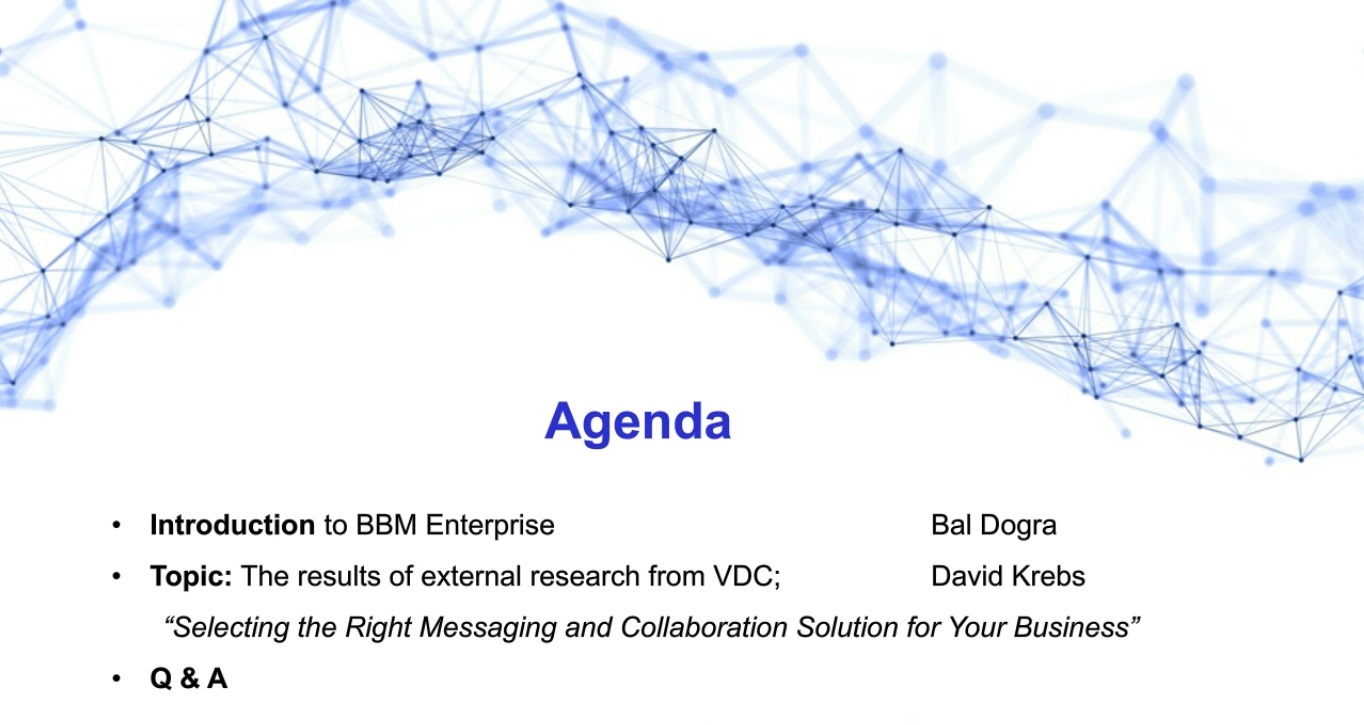 Organizations are increasingly relying on business-class messaging and collaboration platforms to provide secure and seamless communications with their internal and external stakeholders. How is an IT decision maker to determine which solution is the best fit for their current and future needs?
We invite you to join David Krebs, Executive Vice President of VDC Research, Baldeep Dogra, BlackBerry Director, Product Marketing, and Nevin Rathee, BlackBerry Enterprise Product Manager, who discuss the findings from a new VDC Research report titled Choosing the Right Messaging and Collaboration Solution for Your Business.
Among other topics, the panel of presenters will discuss:
VDC's comparative analysis of BBM Enterprise and Facebook's WhatsApp for Business messaging solutions contrasting their security, workforce productivity, management, and administrative capabilities
The results of a VDC Research survey of IT leaders asking respondents to rate the suitability of each solution for B2B, B2C, and B2E use case scenarios
Key strategies CIOs and CISO should employ to preserve the integrity and privacy of messaging data while at rest and in transit
If you have a stake in enhancing your organization's business resilience and continuity programs, we urge you to attend this essential management briefing.
https://cybersecasia.net/video/webinar-choosing-the-right-secure-messaging-solution-for-your-busines